Eric V. Van Der Hope is originally from Pearblossom,
California. He attended scho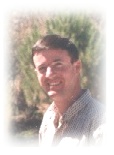 ol in New Zealand for a
year then attended an established
English boarding school 65 miles
southwest of London. He worked in
the Health Care field, Civil and Struc-
tural Engineering fields, participated
in a religious sabbatical for 2 years
and was proud to serve his country
as a member of the U.S. Military,
contributing to the safe navigation of
a United States Naval Destroyer, Uss Fife (DD-991).
As a result, he has traveled extensively throughout the
world - from as far North in Sapporo, Japan to the
South including Guam, the Philippians and as far
South as Hobart, Tasmania, back up through Bali,
Jarkarta, Singapore, Thailand and Hong Kong.
Through his travels he has gained a tremendous
amount of appreciation and respect for all people
who contribute in one way or another to our society
of humankind.

Mr. Van Der Hope is the President and Founder of the
a company called Foundation of Success, geared for
(http://www.foundationofsuccess.com) any serious
business entrepreneur who can see the opportunity the internet has to offer. He's also the Publisher and Editor
of 'The Marketing Toolbook Ezine.' He is currently in
the development stages of the company - Globalnet
Publishing (http://www.globalnetpublishing.com).

Mr. Van Der Hope feels that his business, goals and
aspirations have been greatly influenced by the life he
has been fortunate to experience. His business app-
roach is the same as his personal goals that he has
set for himself . . . "My Customers Always Come First,"
this contributes to nothing less than 133% effort to
service their needs. He guarantees it!

In the business world he has learned a considerable
amount from Shawn Casey. However, he has learned
to not limit his learning to one person but others as well. His mentors include Napoleon Hill, Jay Conrad
Levinson, John Milton Fogg, Ted Nicholas, Kevin
Hogan, Joe Sugarman, Joe Vitale, David Garfinkel,
Tom Wood, Mark Joyner and last but not least Anthony
Robbins. Mr. Van Der Hope's philosophy is - "In order
to succeed at something it requires time, effort and
dedication. If at first you do not succeed - you have no
other choice but to try again. There is no failing - only
setbacks!"

The tools he has made available to his members are
the same tools that have enabled his company to build
a thriving business.
In addition to the tangible benefits members receive,
much more is offered. Mr. Van Der Hope cares for his
customers. He provides unlimited support to all of it's
members.
If you wish to succeed, you will find that everything is
provided here that is needed to successfully promote
a business. Mr. Van Der Hope will continue to work
long and hard every day on the enhancement of this
service. This he promises you.
Mr. Van Der Hope's business is located at:

Foundation of Success
10514 National Boulevard,
Suite 334, Los Angeles CA 90034.
310-621-1653

To contact him via email Click Here.
Best wishes and success to all of you!!

Yours in Success,
Eric V. Van Der Hope

President,
Foundation of Success










Subscribe to our informative
newsletter "The Marketing
Toolbook Ezine" for FREE.

Our ezine is published once
a month. Articles include
the latest information on
internet marketing, info-
business on the internet,
e-books, website reviews,
links, resources and tools
to profit from your growing
ebusiness.